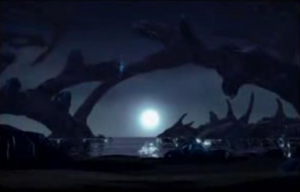 Archives
---
Month of the thieves?
What's this? I'm a bit puzzled. :P
Cool mate:) Me and Ralok have lost our manhood. I feel depressed.Template:Sniperteam82308 22:11, January 13, 2011 (UTC)
Its embarrassing but I believe I have become interested in a wiki about a show about dolls.:( Plus Ralok is now a fan of Winx I believe.Template:Sniperteam82308 22:14, January 13, 2011 (UTC)
Its hard(thats what she said:)) I mean its about the children of famous monsters like Frankenstien Dracula Wolfman The Sea Monster, some zombie and Cleopatra and Meduca.Template:Sniperteam82308 22:19, January 13, 2011 (UTC)
Sign. No.Template:Sniperteam82308 22:22, January 13, 2011 (UTC)
I honestly have no clue. I do like the animation style and it has an interesting premise. Plus I mean a monster high school. Template:Sniperteam82308 22:48, January 13, 2011 (UTC)
Blarg... and I have now watched the whole series so far. And I think I dropped my dick along the way. I actually enjoyed some episodes. But don't worry I won't be getting the dolls... I hope. But Ralok he says they are good having individuality, more joints that are better covered up than Barbie dolls, and some other stuff.Template:Sniperteam82308 03:56, January 14, 2011 (UTC)
What? .-.
um...
i have no clue who you are. -Aqua Storm14
you have no clue who i am. why are you flirting with me? sorry if i sound rude, i'm just a little bemused. -Aqua Storm14
well... your pickup line made no sense. how would you know what i look like is the point?
what do you want to know, anyway? -Aqua Storm14
how about this? we pick a topic, then i give an answer and you take a turn? -Aqua Storm14
i like reading, writing, and playing games. and you'd do that?
what about activities you like? -Aqua Storm14
what do you write your reports about? thank you! sure thing. pals. :) -Aqua Storm14
cool. i'd try that, but i'm better with fantasy and fairytales. thank you! =D -Aqua Storm14
Irritating Radiative Chompers
Template:Maggosh Template:Maggosh Template:Maggosh Template:Maggosh Template:Maggosh Template:Maggosh Template:Maggosh Template:Maggosh
Hey:)
Bored, tired, hungry, and theres an easy bake oven right next to me... so whats new with you? Oh and would you mind shooting me with that virtual gun... I am going to do something very very bad as now I think I have an addiction... to something embarrassing. God I hate being a nerd.Template:Sniperteam82308 06:36, January 15, 2011 (UTC)
Hello
I'm doing great. Hallelujah, It's Saturday!!! --
15:43, January 15, 2011 (UTC)
lol
lol--Random!to a point! 04:00, January 16, 2011 (UTC)
I really don't care. Get a life.--Random!to a point! 04:03, January 16, 2011 (UTC)